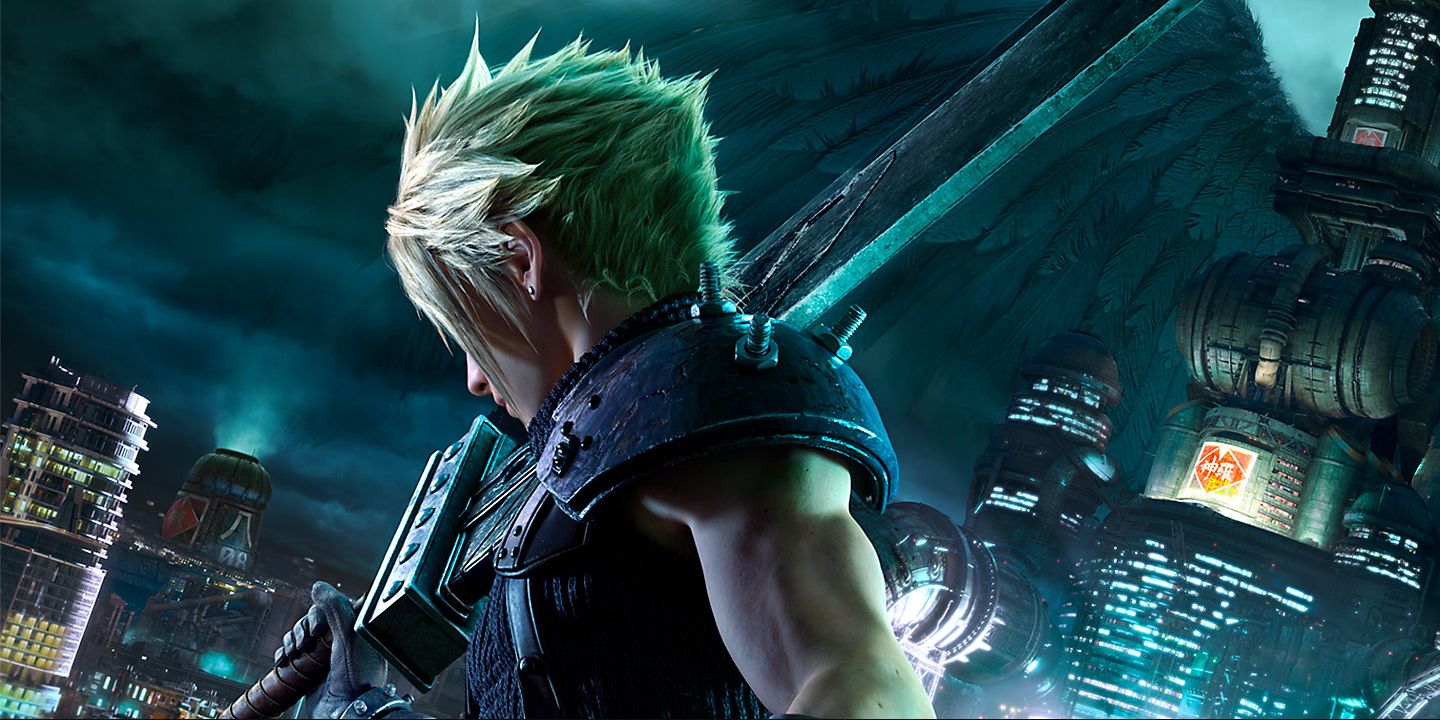 2020 is a massive year for JRPGs, with a wealth of titles that look to push the envelope. Here are the most exciting JRPGs coming in 2020.
JRPGs have been on the upswing for the last few years, but 2020 looks to be a huge year for the genre the likes of which haven't been seen since the golden age in the '90s, when titles like
Final Fantasy VII
,
Chrono Trigger
,
Phantasy Star IV
, and
Super Mario RPG
released. Interestingly, 2020 represents both the past and future of JRPGs, as developers remake beloved titles with new style, or shift established game franchises into the JRPG genre.
The JRPGs on the way this year are recapturing the ambition the genre used to have, and a few titles in particular exemplify this comeback. The '20s are already shaping up to be impressive, and developers are bringing their best to the table. Here are the most exciting JRPGs coming in 2020.
Persona 5 Royal
Persona 5 has been a smash-hit since its release, propelling the franchise to new heights. Now, Persona 5 Royal is giving the game an ambitious update. Royal makes graphical improvements to make the game more closely resemble the style of Dancing in Starlight and run in 4K and 60fps on PS4 Pro. Character portraits have been completely redrawn to be more animated.
Past a visual upgrade, though
, Royal
is a massively ambitious new game. It adds a brand new party member named Kasumi, new confidants, new Personas, and an entirely
new school term to play through
. There are also a vast array of gameplay and UI improvements, like the in-game calendar displaying rain and snow.
Persona 4 Golden
has gone down as one of the highest-rated JRPGs ever, so expectations for
Persona 5 Royal
will understandably be high when it launches on March 31 for PS4.
Final Fantasy VII Remake
There are few JRPGs, or even video games in general, with more of a legacy than Final Fantasy VII. Technically this is just the first "part" of the remake, only taking things through the events in Midgar. Despite that, Square Enix has promised an experience on par with a normal Final Fantasy game, greatly expanding on the content of the original.
The
Final Fantasy VII Remake
has gone for a hybrid combat system, combining elements of turn-based and action, as well as having an
optional turn-based mode
. Characters still have ATB bars for special moves, but you can attack in real time. The remake uses Unreal Engine 4 impressively, with a more realized version of Midgar than we've ever seen before. With the new story beats, a brand new voice cast, and its new action-based combat system,
Final Fantasy VII
looks to be more than a mere remake.
Tales Of Arise
Tales is one of the longest-running JRPG franchises out there, celebrating its 25th anniversary in 2020. After a few years off the series is going all-in with Tales of Arise, a big new entry built on Unreal Engine 4. Tales of Arise takes place in a setting separated into two worlds: the medieval world of Dahna and the technologically advanced world of Rena. Subjugation and prejudice are central to the story, spring boarding off of the complex storytelling of Tales of Berseria.
Arise is developed by a mix of veterans and newcomers to the franchise, hoping to evolve the Tales formula. Minoru Iwamoto, artist for Tales of Zestiria and Berseria, returns as character designer and art director. As the very first Tales game developed on an outside engine, Arise is a big step forward for the franchise, and its darker themes and evolution on the Linear Motion Battle System seem promising.
Others Exciting JRPGs Releasing In 2020
While those three might take the focus, there are a host of other promising JRPGs slated to release in 2020.
Yakuza: Like A Dragon
takes the cult series into
turn-based JRPG gameplay for the first time
, still retaining its drama and wacky humor.
Trials of Mana reimagines another classic with a full remake, this time in 3D. More exciting remakes come in the form of Langrisser I & II and Xenoblade Chronicles Definitive Edition. Past that, the Kingdom Hearts series continues with the Xehanort-focused mobile title Dark Road, Nintendo is bringing back the Bravely series with Bravely Default 2, and the Fairy Tail anime is getting its very own JRPG adaptation.
There are more remasters and new titles to talk about, but this all highlights a robust schedule for JRPGs, one packed with both mainstream titles and smaller niche ones. If you're a fan of the genre, 2020 is bringing a whole lot of content.